October is Mental Health Awareness Month, and it's a subject that is deeply personal to me.
I wish I could say that I wake up every morning smiling from ear to ear. I wish I could say that I have an infectious laugh, a bubbly personality, and skip everywhere I go.
I wish I could say that winter weather doesn't affect me and that COVID didn't affect my mental health. I wish I could say that I don't mind isolation, that I can celebrate everyone else's success with a huge fucking grin on my face, even though all the while I'm feeling like a big fat failure.
I wish I could tell you that my beaming personality is a magnet that draws everyone to me. I wish I could say that I can sleep soundly at night without struggling with insomnia. I wish I could say that accomplishing goals is enough to make me feel less fucked up inside.
Depression sucks.
Depression is a shit feeling that stubbornly stays with you no matter what you do. True clinical depression is with you when it's bright and sunny outside. It's with you despite accomplishing goals and tends to be more prevalent in creative people. After having my son, I've been very depressed. I don't know if it's a combination of hormones, having a whole new schedule, the stress of a new baby, or what? It could be a combination of everything. Working from home is great, but it can add to the feeling of isolation compounded by lengthy lockdowns, especially in California. While we're semi-back to normal, none of us are really the same. COVID has changed us all. Regardless, genuine clinical depression sufferers who have always had it know that the black cloud is always present—with the pandemic or without it.
I've learned to exist and write through my depression. But there are times when it's just so damn hard. After completing two manuscripts (duology) and finally revising them, my depression has gotten worse. So, I've tried to come up with a new idea to help myself out of it. Yet depression can sometimes fog the brain and cause writer's block. It can magnify self-doubt, and it doesn't help that we can't expect any sort of praise. It seems that the only time writers do get a shout-out is if they've landed a book deal or are selling well, etc. When you're a nobody, and you have a manuscript like millions of other nobodies wanting to break in, gushy flattery doesn't happen often. Regardless of color, creed, or social status, we're all in the same boat. Us nobodies require thick skin to process rejection after rejection after rejection. The nobody camp very rarely gets any sort of ego boost, even if we desperately could use a pep-talk.
The publishing industry is a super tough road that can often make those of us with depression and anxiety have to work extra hard to get through it.
So, what the hell can you do if you're a writer dealing with depression and it's affecting your writing? I'm no expert, but here is what I've been doing this week.
See A Therapist:

I've had to talk to my therapist twice this week, and it's helped. Talk therapy can only do so much, though. Even after two one-hour conversations this week, I still have had a tough time being unable to rid myself of this cloud.
List Out Scenes:

If depression is making you unable to write, I suggest writing out a list of scenes that you know you need. Don't worry about putting them in any order. Just write out what you do know. Sometimes using plotting and writing software such as Plottr and Scrivener puts pressure on you to know all of these plot points, details, and which order everything should go. When you start writing down simple one-sentence scenes/beats you need to hit, you get it down on paper. This process of brain dumping/brainstorming on paper can actually help to unblock you. This is especially true if you're working on a brand new concept and the same with forming new characters. If you don't know every tiny detail of your story, don't worry about it. Write down what you do know. Do a character sketch and write down the basics. Get your basic beats down and those scenes you know you need.
Talk To Someone Positive:

Do you have a special person in your life who is very positive, has a great outlook, knows how to flip bad situations into something good? If you're lucky to know someone like this, he/she can be a valuable asset. Friends, in general, can be beneficial during this time. I had a friend text me today to ask me how I was doing. The text came at the perfect time. I told her that I was battling depression again, and she asked me what she could do to help. It really made me feel better knowing that I wasn't alone. We now have a scheduled play date with our kids.
Turn To Self-Help & Motivational Material:

Today, I saw this below Tweet from an account that I follow, and it was just what I needed to hear. If you're dealing with depression, try reading a self-help book, listening to a positive podcast, or turning to your higher power (if you have one.) Reading uplifting material can and does help.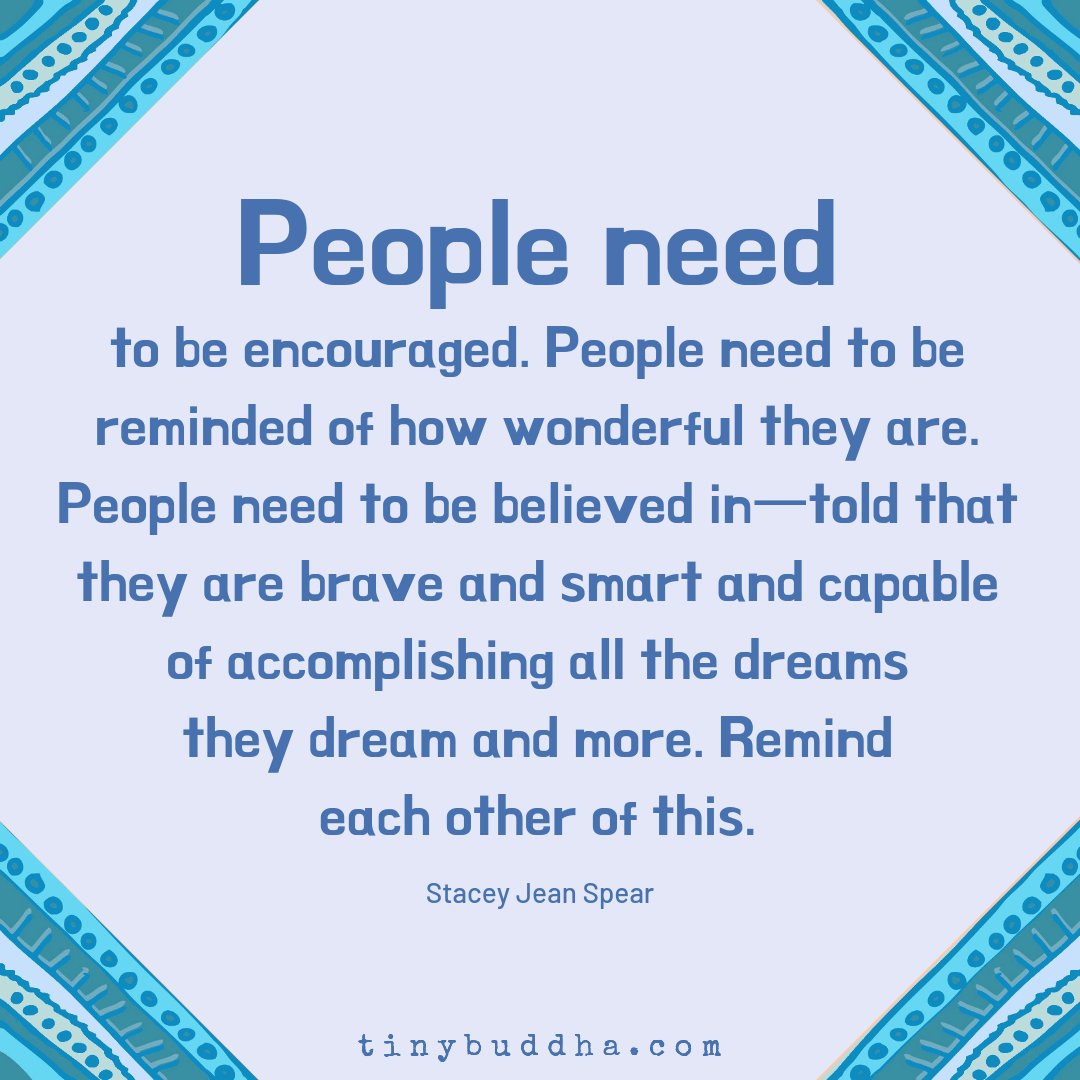 Originally tweeted by Tiny Buddha (@tinybuddha) on October 14, 2021.
---
The Bottom Line
Regardless of being a writer, artist, or just someone suffering from depression, you're not alone. Depression can be all-consuming. It fucking sucks. It's not fun to walk around feeling terrible while everyone else is seemingly happy. But you never know what is truly going on behind closed doors and outside of someone's "perfect" social media profile. If it's been a long time since someone has reminded you how special you are, I'm going to tell you right now that you're wonderful, you're amazing, you're unique, you're a bad-ass, and you deserve happiness. I do, too. We need to be kind to ourselves during these dark nights of the soul. Writers with depression, let us keep dreaming our dream. Let us keep writing. Let us not allow depression or any other mental health diagnosis stop us from realizing who we were meant to be.
---